All your questions answered about what are remote viewings and how to set them up on Kyero.com
What is a remote viewing?
A remote viewing is yourself (the real estate agent) on a video-chat, with a prospective buyer, showing them the property in real time. It is useful for buyers who cannot make it at that time to a physical viewing of a property, and a fantastic tool for you to build rapport & provide an excellent service.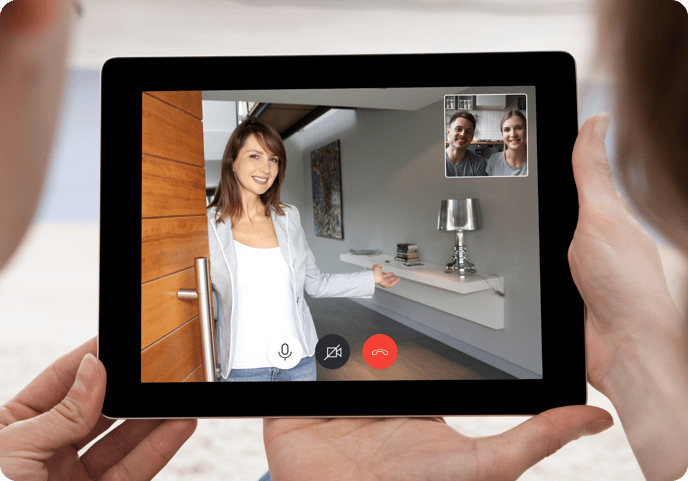 How do I enable remote viewings?
1. Login to your agent dashboard on Kyero.com.
2. Click 'profile' then 'enquiry details'
3. Where the page states 'Enable remote viewings' click the dropdown option 'Yes, my agency will provide remote viewings'
Does this change my property page?
The enquiry form on every property page will now show a new option for the buyers to choose: 'Schedule a remote viewing'. When the buyer clicks this option, they are given a further question 'When are you available for the viewing?'. All the information they fill out will be sent to you. Each property page will also show a small banner below your property description to let the buyer know that you are offering this new service for them.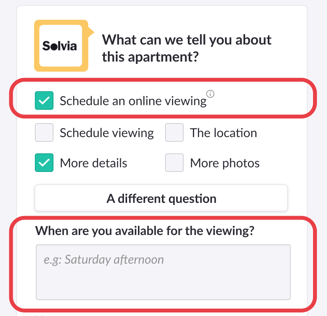 Can I turn on remote viewings just for specific properties?
When you turn on remote viewings it will show on every property which you have listed. There is not currently a way to pick and choose properties on an individual basis. This may be something we will offer in the future.
What happens when I receive a remote viewing?
When a buyer wishes to do a remote viewing you will receive an enquiry email to tell you their request. If the buyer has also included any other information such as a preferred time this will also be included in the enquiry email.
You can then proceed to get in contact with the buyer to schedule the video call. Read this helpful article about planning & running the perfect remote viewing here.
What are the benefits of doing remote viewings?
When a buyer is unable to travel you will still be able to offer them a similar level of help & support that you would have done in person. You can better understand their needs & match them with their perfect property from your portfolio. They may not be ready to purchase without seeing the property in person - but these leads are usually very close to buying.
Also, by offering remote viewings a badge on each of your properties on the search results page will be shown. This will help buyers identify these properties and help them stand out.