To set this up, log into your Kyero control panel and click on the Profile tab, then go to Enquiry Details.

There you can select the type of enquiry form you wish to appear for each type of property. Once done, click Update to save changes.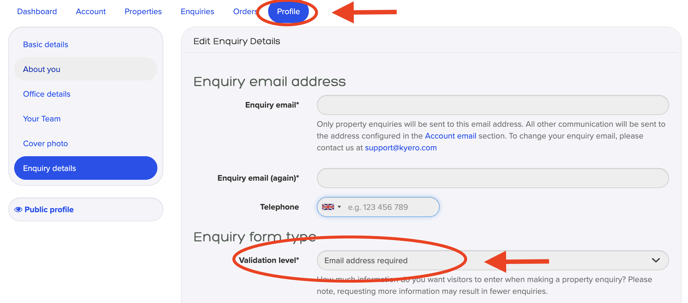 There are 3 types of enquiry validation levels:
email address required
email address and message required
email address, message & telephone required
It is possible to make the enquirers telephone number mandatory on your property enquiry form, although it is not something we generally recommend.
It will decrease the number of enquiries you receive, because many visitors are still in the research stage of the buying process and are not yet ready to be phoned.

You may miss out on potential, longer-term leads by making the telephone number mandatory.